Scott Prentice is the pastor of Advance Community Church responsible for preaching, worship, leadership development, and vision alignment. He and his wife, Heather, live in Gibsonia with their five daughters.

Scott holds a Bachelor of Science Degree in Music from Toccoa Falls College, a Master of Science Degree in Organizational Leadership from Geneva College, and has studied Apologetics and Systematics Theologies at Knox Seminary. He has been in full-time ministry in Western Pennsylvania since 2000. He is an active learner who enjoys getting things done, spending time with people, teaching doctrine and Bible studies, leading worship, as well as local and global church planting. As time allows, he enjoys playing golf even though he's not very good at it!
Executive & Administrative Assistant
Jess serves as an assistant to Pastor Scott and as a support to each ministry in the church completing necessary tasks such as printing, web communication, organizing events, ordering, and photography.

Jess has a degree from Grove City College in History and Secondary Education. She lives in Sarver with her husband Dave and their sons Isaac and Owen. They enjoy hiking and spending time with family.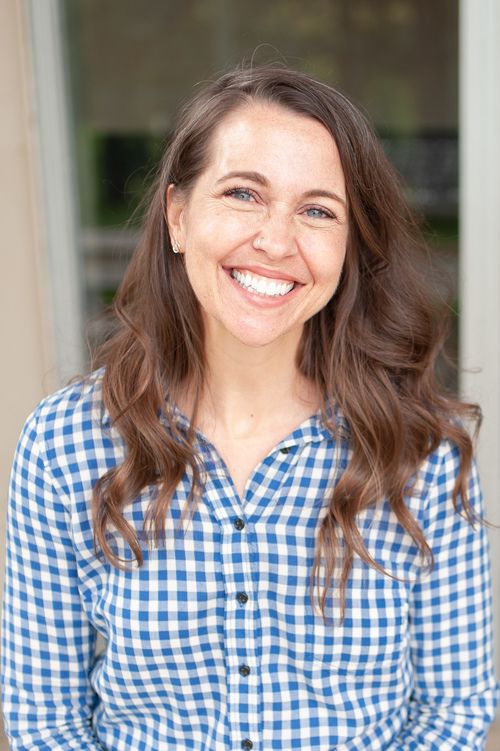 Erin serves as a ministry administrator, focusing primarily on writing and organization for The Loved Bible Project. She also supports Acts 29 church partnerships between Europe and the North Atlantic, and contributes to other areas of the church as needed.

Erin has a degree from Evangel University in Communication Studies and Psychology. She's married to Matt and they have three daughters. Together they love card games, hiking, and cooking. Erin also delights in meaningful friendships, running, and dark chocolate.
Qualifications of Elder:
"If anyone aspires to the office of overseer, he desires a noble task. Therefore an overseer must be above reproach, the husband of one wife, sober-minded, self-controlled, respectable, hospitable, able to teach, not a drunkard, not violent but gentle, not quarrelsome, not a lover of money. He must manage his own household well, with all dignity keeping his children submissive, for if someone does not know how to manage his own household, how will he care for God's church? He must not be a recent convert, or he may become puffed up with conceit and fall into the condemnation of the devil. Moreover, he must be well thought of by outsiders..." 1 Tim. 3:1-7
Elders are overseers who must:
- Know the Church (Pastor/Shepherd)
- Feed the Church (Teach)
- Lead the Church (Vision)
- Protect the Church (Discipline)
Feel free to read through the Advance Leadership Assessment linked below. If you believe God may be calling you into eldership, pray diligently about it. It will be a long and thorough journey that will grow your faith and enhance your maturity in Christ. The introductory page describes the process.
Advance Leadership Assessment
Jeff aims to glorify Christ in all that he does and to let others see Christ in the life that he leads. Jeff is excited to see what God has in store for Advance Community Church and is committed to advancing the gospel through discipling others in the Word of God.

Jeff works as an electrical engineer for Siemens. He and his wife Janet live in Gibsonia and have 5 adult children. Jeff and Janet enjoy traveling to new places, spending time with family, and building puzzles.
Community Group Leaders
Nick, Deacon of Missions
Deacon of Finance
Community Group Leader